Solutions Made Simple
Picture a world in which the systems and technology you use blend seamlessly into your established work style to support and enhance your current processes. Justifacts' in-house Software Development Team have built our system based on direct feedback from our clients. Our flexible technology is highly customizable and designed to solve your real-world problems.
When it comes to developing a solution to meet your needs, we believe in the power of "What if?"
Justiweb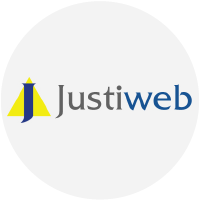 Justifacts' in-house software development team has designed a proprietary, web-based background screening report system known as Justiweb. Based on their associated access rights, a client's authorized users will be provided login credentials to access/view existing and completed background checks in real time using the comprehensive Client Status Screen dashboard. This dashboard includes an array of tools including access to comprehensive administrative reporting and search functions.
Because Justiweb is world-accessible, it allows our clients to log-in and utilize our system from anywhere, at any time. Justiweb offers 24-hour online access to your reports in real time. As the status of a background check report is updated, authorized users are able to view any updates as they are made.
Justifacts' web-based system supports most of the popular HTML-based, HTTPS, and Java session-capable web browsers. There are no technical requirements, special interfaces or required software – just a web browser and an internet connection. Justiweb is an internet-based application that can allow clients instant online access to their reports at any time they desire.

Fully Encrypted Site
Ensures a secure transfer of all data to and from our system.

3rd party audits
Our systems have passed intensive third party SOC2 audits and penetration tests.

Privacy Protection
Limited electronic access, password protection, truncated social security numbers, clean desk policies, document disposal, and restricted physical access are just a few of the ways we protect applicant's PII and client information.
Automated and Integrated
Simple and efficient is the name of the game when it comes to our technology offerings. You will receive outcome driven HR Tools designed to fit the way you work.
Paperless Applicant Portal tool which allows clients to send email requests directly to applicants with a simple click of a button. Justifacts' Applicant Portal tool includes integrated waivers and smart technology to ensure correct data capture and decrease data entry errors.
Wet signature capabilities
Automated Adverse Action Process
Customized Administrative Reports
Automated Reminder System to ensure a consistent re-check program
Individualized Assessment Tool to help with EEOC compliance
Multiple User Hierarchy options which allow for an unlimited number of users across multiple locations at no additional cost
Easy to use dashboard with color coding options
Co-branding options to ensure a better candidate experience
Don't see your favorite ATS/HRIS partner listed? Contact our in-house IT department to talk about a custom integration solution.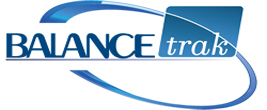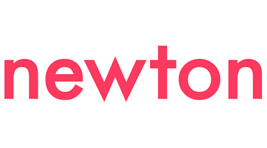 Seamlessly request and manage background checks and other employment screening services from over 20 popular ATS recruiting interfaces.
Improve Turnaround Time with Text Messaging!
Clients can choose to have Justifacts initiate their background screening process texting candidates.  The steps are simple:
Clients enter the candidate's cell phone number during the applicant portal process
Applicant's receive a text containing a link to start their background check
Clicking on the link brings the applicant to our mobile friendly site and allows the applicant to easily complete the necessary information from their smart phone or mobile device
Text messaging is safe, secure, and improves response time. Looking for something different? Justifacts offers a variety of ways to initiate a background check. Clients can choose the method that works best for them.  Other options include:
Emailing the applicant
An embedded custom link
Using our ATS integrations
Easy online order entry by client
Batch ordering is also available
Reach out to Justifacts today to get started with the ordering method that is best for your company.