ATS Background Check Integrations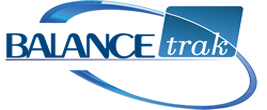 Berkshire Associates BALANCEtrak
Berkshire Associates is a human resource consulting and technology firm specializing in helping companies build the ideal, balanced workforce.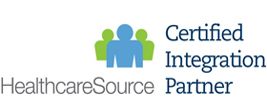 HealthcareSource Position Manager
With over 2,000 healthcare facilities as clients, HealthcareSource is the leading provider of talent management software for the healthcare industry.
iCIMS Talent Cloud
iCIMS empowers leaders to build a winning workforce using the world's leading Talent Cloud.  Our award-winning platform delivers at every step of the talent continuum, empowering you to attract, engage, hire, and advance world-class talent.  They anticipate your needs and accelerate your transform with artificial intelligence and unparalleled data.  Their innovative software and insights, combined with the collective experience of their global community, delivers the transformation needed to move your business forward.

JazzHR
JazzHR is powerful, user-friendly, and affordable recruiting software that is purpose-built to help growing companies exceed their recruiting goals. JazzHR's best-in-class software replaces time-consuming and manual hiring tasks with intuitive software designed to help recruiters and hiring managers recruit, and hire the right talent, fast.
Paycor Recruiting
Paycor Recruiting was designed by recruiting professionals for HR hiring teams, so it actually thinks and behaves like a recruiter.
From helping you attract and engage quality candidates in a deep talent pool, to building trust with them throughout the hiring process, our recruiting platform removes everyday, manual processes — and provides real-time data so you never miss out on a dream candidate.
Oracle Taleo Business Edition (TBE)
Oracle Taleo Business Edition integrates the technology, best practices, and services for managing human capital as a portfolio of talent assets so organizations receive a better return on their most significant investment.
SAP Success Factors
SuccessFactors, an SAP Company, is the global provider of cloud-based human capital management (HCM) software.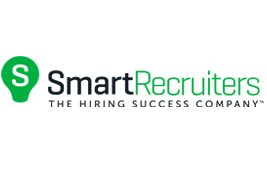 SmartRecruiters
SmartRecruiters, the Hiring Success Company™, transforms recruiting for leading companies in today's Talent Economy and the candidates they seek to hire.
Drug Testing

eScreen, Inc.
eScreen, Inc. develops and markets employment screening solutions for hiring and maintaining efficient workforces. This technology creates a closed-loop, electronic, web-based network for businesses seeking faster drug test results via paperless transactions. The eScreen solution has additional services designed for regulated as well as non-regulated employee program.
Business Credit Reports
Experian
Experian® helps businesses succeed by offering business credit services. You can easily find business credit reports on your suppliers, partners or customers from our database of more than 27 million active U.S. businesses. You also can keep up with your own business credit file so you can obtain the credit and funding you need.