Category: State Laws
Justifacts Answers Your Frequently Asked Questions (Part 2)
Created on 16 March 2016
0 Comments
The background screening process can get confusing at times. With so many different screening searches, law changes, and best practices it's easy to see how the background check process could stir up many different questions. There are so many questions that this is a part 2 to our frequently asked background screening questions.
Be sure to check out part 1:
Justifacts Answers Your Frequently Asked Questions
Below are answers to more of our frequently asked questions:
Why do I have to follow the Fair Credit Reporting Act when I'm not doing credit checks?
A: While the name – Fair Credit Reporting Act or FCRA – may be misleading, it does serve as the primary legislation regulating the background screening industry. Meaning, the FCRA applies when performing various background screening services; including criminal record checks, driving record reports, degree confirmations and employment history verifications…just to name a few. Therefore, when you are engaging the services of a background check provider (or CRA), you will be provided with various FCRA related information and certifications that will be necessary to complete/sign prior to requesting services.
Subscribe to our email list to be alerted of our next blog post:
Why can't we just conduct a national criminal database search?
A: There are a few components of a criminal background check that will provide you with a comprehensive background search, including the National Criminal Database Search (sometimes referred as a Multi-Jurisdictional Search). While we strongly recommend including the National Criminal Database as part of your background screening package, it does have some drawbacks and should only be relied upon as a "safety net". One issue with this type of search is that it is limited in the criminal record information that is reported. The source information for each state varies, from as little as the sex offender registry to sources including all criminal cases filed through the states Administrative Office of Courts. Most states sources are very good, however there are others that are more limited.
When conducting the National Criminal Database as a stand-alone search, you may miss criminal records at some point. Additionally, under section 613 of the FCRA, there is a requirement that any public record information be current and up to date. Since most databases are updated on a periodic basis, there can be compliance issues with using a database product without further follow-up searches.
Our recommendation is to conduct a state or county level search, the national criminal database, a federal district court search, along with a social security one trace.
How does a national criminal check differ from a federal criminal record search?
A: It can certainly be confusing to decipher the difference between a national and federal level search…and why it's important to have both as part of your background screening package. The national criminal database search offers a broad range of information – including criminal record information from across the country along with various sanction lists…and is often referred to as a safety net when used in conjunction with an individual county or state search. However, as we addressed in the question above, there are limitations to the national criminal database search.
What our Federal District Court Search provides is information pertaining to federal crimes…or crimes committed on federal property. And because of the way federal crimes are maintained, these types of crimes are not normally shared with other sources; such as state, county and national searches. While we don't find as many criminal records at the federal level, as compared to the county level, we do find them…and they tend to be high-level or white-collar crimes in nature.
This is why it is important to conduct both a national and federal search, along with a county and/or state search.
Why is a 2-Letter Adverse Action Process needed?
A: While recently giving a couple of presentations on FCRA compliance, we have found that there is a high percentage of employers who are not using a 2-letter process when initiating adverse action against an applicant. In addition, we have seen dozens of class-action lawsuits against employers for not using a 2-Letter. Section 604(b)(3) of the FCRA requires a "Pre-adverse" letter whenever requesting a report for employment purposes. The purpose of having a 2-Letter process in place is that it gives the applicant an opportunity to dispute or contest any of the information contained in his/her background report. This is properly executed with the Pre-Adverse Action Letter (or first letter) being sent…then followed by an Adverse-Action Letter (or second letter).
Why is it important to work with an Accredited NAPBS company?
A: The National Association of Professional Background Screeners – commonly referred to as the NAPBS – has maintained that there is a strong need for a singular, cohesive standard for the background screening industry. Beginning in 2003, the NAPBS has grown to having over 700 members in its group, with less than 2% being 'accredited' by the NAPBS.
To become accredited, consumer reporting agencies must pass a rigorous onsite audit, conducted by an independent auditing firm, of its policies and procedures as they relate to six critical areas: consumer protection, legal compliance, client education, product standards, service standards, and general business practices.
Thus by working with an 'accredited' background screening company, you can feel confident that your background check provider (or CRA) is looking out for the best interests of its clients, along with their applicants/employees.
Justifacts was proudly accredited by the NAPBS in September, 2014.
What's the importance of conducting a Social Security Trace?
A: The Social Security Trace serves as a name and address verification search, thereby we can find out if your applicant has lived outside of their current county or state. By conducting a Social Security Trace, we can also determine if your applicant has an alias or maiden name associated with their social security number.
This is important because of how criminal records are stored in the court systems…meaning we can determine if your applicant has a criminal record history under a different name…or outside of their current residence/jurisdiction.
How can we tell if an applicant received a degree from a diploma mill?
A: By definition, a diploma mill is an organization that issues counterfeit diplomas bearing the name of real universities…and qualifications that aren't accredited and/or not based on proper academic assessment. These types of diplomas are commonly associated with work or life experience and not actual study. With diploma mills, degrees can be obtained in as little as a few days to a few weeks.
Characteristics include Accreditation (lacking authenticity), Teaching (not based on hard or proven sciences), Facilities (lacking tangibles of a brick and mortal school), and Promotion (primarily used for securing employment by paying a set fee).
Can you speak on deciding factors when reviewing credit check results?
A: The laws applying to credit check reports are significantly different from the laws governing criminal record checks when making a decision whether or not to hire an applicant. Credit checks are more of a "gray area" when companies are using them to determine suitability for hire. One of the most helpful areas of the credit report to review is found in the Profile Summary section, as it provides a summation of the applicant's overall credit standing/history. Certainly other factors to look at include delinquencies, bankruptcies, liens, etc… With the growing number of states who are limiting the use of credit reports for purpose of employment, it is important to remember to conduct a credit check only on individuals who will have access to financial data, cash, credit cards, etc…and as it pertains to their job responsibilities.
When an employer is located in one state, but the candidate lives in another state that has restrictions not applicable in the employer's state, do the laws in the employer's state or the laws in the applicant's state apply?
A: State laws can vary widely. Some laws are directed at employers while others are protections for consumers. For maximum compliance and to avoid unnecessary litigation, Justifacts suggests using both the applicant location and hiring location to determine which laws apply.
What is the danger of using Social Media Searches to screen applicants?
A: The risk employers need to understand, when using social media as part of their recruiting process, occurs when the process moves from sourcing to screening candidates.
Social media is an ideal way to find and recruit candidates, however the difficulty occurs when information provided on social media sites is used to screen or eliminate a candidate from consideration. This elimination, when based on data found through social media content opens the employer to the potential risks of liability, discrimination claims and non-compliance with regulations.
Given this point, it's important that companies have policies in place that protect against discriminatory practices and are explicit in how social media information can be used by employers in the hiring process.
PA Law Increases Background Check Requirements for Volunteers and School Employees
Created on 16 April 2015
0 Comments
Pennsylvania has taken a huge step in keeping children in the Commonwealth safe by passing
PA Act 153
. The legislation helps to ensure that any adults who come in regular contact with children, either paid employees or unpaid volunteers, complete a comprehensive and regularly updated criminal and child abuse background check.
If you are an organization in Pennsylvania who has employees or volunteers who have regular contact with children under the age of 18, this law will apply to you.
Subscribe to our email list to be alerted of our next blog post:
What clearances do my employees/volunteers need?
1. Criminal History Record Information obtained from the PA State Police (PATCH)
2. Child Abuse Clearance obtained through the Department of Public Welfare
3. FBI Fingerprint screening (exception for volunteers who have lived in PA consistently for ten years)
What are they looking for?
An individual will be banned from working or volunteering with children under any of the following circumstances:
1. The person is named in the statewide database maintained by the Department of Human Services as the perpetrator of a founded child abuse report committed within the five-year period immediately preceding verification.
2. The applicant has been convicted of "one or more of the following offenses under Title 18 or an equivalent crime under Federal law or the law of another state."
Chapter 25 (relating to criminal homicide)
Section 2702 (relating to aggravated assault)
Section 2709.1 (relating to stalking)
Section 2901 (relating to kidnapping)
Section 2902 (relating to unlawful restraint)
Section 3121 (relating to rape)
Section 3122.1 (relating to statutory sexual assault)
Section 3123 (relating to involuntary deviate sexual intercourse)
Section 3124.1 (relating to sexual assault)
Section 3125 (relating to aggravated indecent assault)
Section 3126 (relating to indecent assault)
Section 3127 (relating to indecent exposure)
Section 4302 (relating to incest)
Section 4303 (relating to concealing the death of a child)
Section 4304 (relating to endangering the welfare of children)
Section 4305 (relating to dealing in infant children)
A felony offense under section 5902(b) (relating to prostitution and related offenses)
Section 5903(c) or (d)( relating to obscene and other sexual materials and performances)
Section 6301 (relating to corruption of minors)
Section 6312 (relating to sexual abuse of children)
The attempt, solicitation or conspiracy to commit any of the offenses set forth in this paragraph
3. The applicant has been convicted of felony offense under the act of April 14,1972 known as the Controlled Substance, Drug, Device and Cosmetic Act, committed within the five-year period immediately preceding verification.
What if my employees/volunteers already have clearances?
Employees/volunteers will need new clearances if the clearances previously obtained are older than December 31, 2011.
If an employee/volunteer has had clearances after December 31, 2011, he/she will need his/her clearances renewed three years from the issue date.
How often do clearances need to be renewed?
Clearances must be renewed every 36 months.
When does this begin?
This legislation took effect for employees working with children beginning December 31, 2014.
Prospective volunteers will be required to obtain background checks beginning July 1, 2015.
How can Justifacts help?
Justifacts is available to help your organization manage all aspects becoming/remaining compliant with Pennsylvania Act 153.
We offer an Act 153 package which will contain your employee/volunteer's PATCH report, Child Abuse Clearance and FBI Fingerprint check in one easy to read report
We offer your employees/volunteers a user friendly instruction guide to help navigate the PA Child Abuse Portal
We offer FBI fingerprint scheduling and onsite fingerprinting services
We offer ongoing compliance with reminders to schedule your employee/volunteer's clearances as needed every 36 months
For many organizations this is a new requirement, and the process may feel a little daunting. Rest assured that Justifacts has the knowledge and experience to help your organization become compliant by December 31, 2015. The safety of our children is certainly worth the time and effort we put into making this program successful.
State Laws and Background Checks: What you need to know
Created on 17 January 2014
5 Comments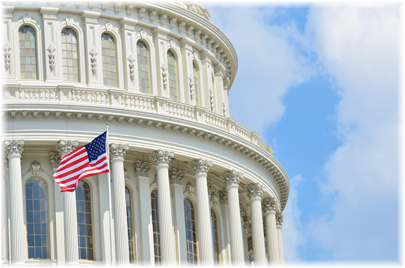 Whether you're conducting background checks nationwide or in your own hometown, state laws can affect the way you screen your applicants. To avoid frustration, it is vital that all employers understand the limitations imposed on consumer reporting agencies (CRAs) by applicable state law.
Subscribe to our email list to be alerted of our next blog post:
Let's start with the good news- Twenty nine states along with the District of Columbia
do not impose any additional restrictions above and beyond the requirement imposed by the FCRA . If you are an employer in any of the following states and you are hiring people strictly from your state you can breathe a sigh of relief: Alabama, Arizona, Arkansas, Connecticut, Delaware, DC, Florida, Idaho, Indiana, Iowa, Louisiana, Maine, Mississippi, Missouri, Nebraska, New Jersey, North Carolina, North Dakota, Ohio, Oregon, Rhode Island, South Carolina, Tennessee, Utah, Vermont, Virginia, West Virginia, Wisconsin, and Wyoming.
For employers in the remaining states, things are a bit more complicated. States have imposed restrictions in the following ways:
Procedural Requirements
Some states have enacted laws that require additional disclosure language in addition to what is mandated in the FCRA. If you live in one of these following states additional procedural laws will pertain to you: California, Georgia, Illinois, Minnesota, New York and Oklahoma.
Reporting cases that did not result in a conviction
Criminal record information often includes instances where a person has been charged, but not convicted of a crime. Charges may have been withdrawn or the individual may have been found not guilty. Eight states have restricted the use of this information in a background report. The majority of these states include an exception that the information is reportable if the case is still pending. These types of restrictions are found in the following states: Alaska, California, Hawaii, Indiana, Kentucky, Massachusetts, Michigan, and New York.
The use of older cases
Whereas the FCRA does not allow the use of any non-convictions older than seven years, several states go further and ban the use of
any case older than seven years
, even in instances when there was a conviction. Twelve states place restrictions on the reporting of ANY case information older than seven years. These types of restrictions are found in the following states: California, Colorado*, Kansas*, Maryland*, Massachusetts (additional limitations are put on the reporting of misdemeanor offenses), Montana, Nevada, New Hampshire*, New York *, Texas *and Washington*.
(* indicates exceptions based on salary.)
Using convictions to disqualify applicants from positions
Some state lawmakers have passed legislation reflective of the EEOC's guidelines that require employers to justify how an individual's criminal record would be detrimental to his/ability to perform a specific job. Employers should be aware of restrictions in the states of: Hawaii, New York, Pennsylvania, and Wisconsin.
Ban the Box
So called "Ban the Box" legislation is on the rise. Several states have passed laws against asking about an applicant's criminal record on job applications. In these states, hiring managers must wait until at least the first job interview to inquire about an individual's criminal history. Currently four states (Hawaii, Massachusetts, Minnesota, and Rhode Island) along with four major cities (Newark, Philadelphia, Seattle, and Buffalo) have passed Ban the Box legislation. Several other states are looking to pass similar legislation in the near future.
Additional restrictions
Some other state laws that pertain to background checks include: restrictions on the use of the sex offender registry (California & Nevada), marijuana convictions over two years old (California), and certain "first offense" cases (Georgia & Massachusetts).
Conclusion
Employers should be aware that CRAs are limited in what they are legally permitted to report. Federal and state laws restrict the availability of information that may be used for hiring purposes. A partnership with Justifacts can help you navigate the complexities of these different legislations and assist you in making the most informed hiring decision possible.
It is important to note that Justifacts is providing this information as a service to our clients. None of the information contained herein should be construed as legal advice, nor is Justifacts engaged to provide legal advice. Although we go to great lengths to make sure our information is accurate and useful, we recommend you consult your attorney or legal department if you want assurance that our information, and your interpretation of it, is appropriate to your particular situation.