Category: EEOC
Showdown in Texas: Texas challenges EEOC guidelines on hiring felons
Created on 13 November 2013
0 Comments
Texas Attorney General, Greg Abbott has filed suit against the Equal Employment Opportunity Commission (EEOC) over the right of Texas employers to maintain blanket policies against the hiring of felons for specific job positions. Under current Texas state law, certain state agencies have a comprehensive policy in place which prohibits them from employing any felons. Furthermore these agencies have developed policies in which candidates for certain sensitive positions must pass thorough background checks to ensure that no one with felony convictions is hired. Although this may seem reasonable to many of us, the EEOC has a different opinion. As you will recall, the EEOC has taken a stand against these types of all inclusive policies. In April 2012, the EEOC released guidelines that discouraged employers from disqualifying applicants with criminal records from obtaining employment unless employers could prove, on a case by case basis, that a candidate's conviction was directly related to the job he/she was applying for. Employers in Texas are left in a conundrum, follow state law or follow EEOC guidelines.
Subscribe to our email list to be alerted of our next blog post:
The Texas lawsuit alleges, "If state agencies choose to comply with the EEOC's interpretation, they not only violate state law, but also must rewrite their hiring policies at taxpayer expense. And these state entities also must begin evaluating and hiring felons to serve in law enforcement, teach in local elementary schools, nurse veterans, and the disabled, counsel juvenile detainees and coach little league."
Texas has good reason to be worried; the EEOC has already shown the proclivity to take action to enforce these guidelines on the grounds that using criminal convictions disproportionately excludes minorities from employment and therefore is a violation of Title VII of the Civil Rights Act. If you think the EEOC is not serious in its conviction, just ask BMW who the EEOC has recently sued over its policy of denying employment to felons convicted of murder or rape. In June we posted an article detailing the claim:
The EEOC files disparate claims against both BMW and Dollar General; First enforcement under revised criminal history guidance
.
If successful in this action Texas is hoping to find the following relief:
A declaratory judgment that the State of Texas and its agencies are entitled to maintain and enforce state laws and policies that absolutely bar convicted felons- or a certain category of convicted felons- from government employment.
A declaration that the EEOC cannot enforce its guidelines against the State of Texas- and an injunction that bars the EEOC from issuing right-to-sue letters to persons seeking to pursue this type of discrimination charge against the State of Texas or any of its agencies, and
A judgment holding unlawful and setting aside the EEOC's hiring guidelines.
Although this case marks the first direct challenge to the EEOC's guidance on the use of criminal records, the EEOC has been feeling pressure from others including nine attorney generals who sent an official letter of complaint in June of this year. It remains to be seen if any other states will join in the fight, we will certainly keep you abreast of any further developments.
Nine Attorney Generals Respond to Recent Actions Taken by the EEOC
Created on 31 July 2013
0 Comments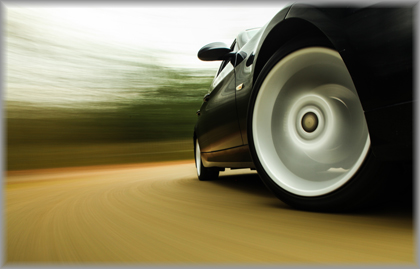 On June 28th we posted an article detailing how the EEOC had filed claims against BMW and Dollar General (
The EEOC files disparate claims against both BMW and Dollar General; First enforcement under revised criminal history guidance
). Recently there has been a development in this story. Attorney Generals from the states of Alabama, Colorado, Georgia, Kansas, Nebraska, South Carolina, Utah and West Virginia have joined together to urge the EEOC to rescind the Enforcement Guidance and dismiss the complaints against BMW Manufacturing and Dollar General regarding their use of criminal records for employment screening purposes.
Subscribe to our email list to be alerted of our next blog post:
The Attorney Generals are specifically critical of the EEOC for
The EEOC's enforcement actions and Enforcement Guidance are an unwarranted expansion of Title VII of the Civil Rights Act.
The EEOC cannot use Title VII and the prevention of racial discrimination in employment as a stepping stone to create a new protected class for employment discrimination purposes, as that must be done by Congress. The new protected class being ex-offenders.
The EEOC overreaches by preempting state and local laws which impose criminal background restrictions on certain positions of employment.
There are practical consequences to employers for having to undertake more individualized assessments — cost and time. Coupled with the concern that individualized assessments are liable to increase discrimination suits if rejected applicants allege it was not conducted properly, which is important considering that it is a subjective assessment as spelled out in the Enforcement Guidance.
Here is a link to the
Letter sent from nine Attorney Generals to the EEOC
.
This letter is the first instance of the EEOC meeting resistance to the new criminal guidelines it set forth on April 25, 2012.
The EEOC files disparate claims against both BMW and Dollar General; First enforcement under revised criminal history guidance
Created on 11 June 2013
0 Comments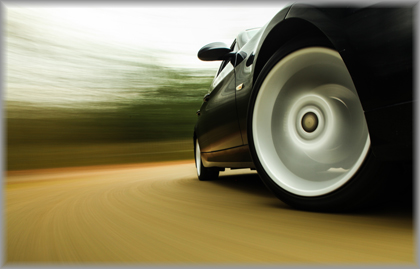 The EEOC recently filed disparate claims against both BMW Manufacturing Co., LLC, and Dolgencorp, doing business as Dollar General on 6/11/2013. The entire article can be found here:
EEOC Files Suit Against Two Employers for Use of Criminal Background Checks
.
Subscribe to our email list to be alerted of our next blog post:
BMW Allegations
In the suit against BMW, the EEOC alleges that BMW disproportionately screened out African Americans from jobs, and that the policy is not job related and consistent with business necessity. The claimants were employees of UTi Integrated Logistics, Inc. ("UTi"), which provided logistic services to BMW at the South Carolina facility.
Since 1994, BMW has had a criminal conviction policy that denies facility access to BMW employees and employees of contractors with certain criminal convictions. However, when UTi assigned the claimants to work at the BMW facility, UTi screened the employees according to UTi's criminal conviction policy. UTi's criminal background check limited review to convictions within the prior seven years.
BMW's policy has no time limit with regard to convictions
. The policy is a blanket exclusion without any individualized assessment of the nature and gravity of the crimes, the ages of the convictions, or the nature of the claimants' respective positions.
In 2008, UTi ended its contract with BMW. During a transitional period, UTi employees were informed of the need to re-apply with the new contractor to retain their positions in the BMW warehouse. As part of the application process, BMW directed the new contractor to perform new criminal background checks on every current UTi employee applying for transition of employment. The new contractor subsequently discovered that several UTi employees had criminal convictions in violation of BMW's criminal conviction policy. As a result, those employees were told that they no longer met the criteria for working at the BMW facility and were subsequently terminated and denied rehire as employees of the new contractor, despite the fact that many of the employees had worked at the BMW facility for years.
Dollar General Allegations
The EEOC filed a nationwide lawsuit based on discrimination charges filed by two rejected African American applicants.
According to the EEOC, one of the applicants who had filed a charge with EEOC was given a conditional employment offer, although she had disclosed a six-year-old conviction for possession of a controlled substance. Her application also showed that she had previously worked for another discount retailer as a cashier-stocker for four years. Nevertheless, her job offer was allegedly revoked because Dollar General's practice was to use her type of conviction as a disqualification factor for 10 years.
The other applicant who filed an EEOC charge was fired by Dollar General although, according to the EEOC, the conviction records check report about her was wrong – she did not have the felony conviction attributed to her. The EEOC said that although she advised the Dollar General store manager of the mistake in the report, the company did not reverse its decision and her firing stood.
Conclusion
Both lawsuits were brought under Title VII of the Civil Rights Act of 1964. On April 25, 2012, the EEOC issued updated enforcement
guidance
on employer use of arrest and conviction records; This is the first instance of a case regarding the new criminal guidelines.
On April 25, 2012, the EEOC issued updated enforcement
guidance
on employer use of arrest and conviction records. The EEOC is a member of the federal interagency Reentry Council, a Cabinet-level interagency group convened to examine all aspects of reentry of individuals with criminal records. Among other issues, the Reentry Council is working to reduce barriers to employment, so that people with past criminal involvement – after they have been held accountable and paid their dues – can compete for appropriate work opportunities in order to support themselves and their families, pay their taxes, and contribute to the economy.