Category: Customer Service
Giving Clients the Star Treatment, the Importance of Customer Service in the Background Screening Process
Created on 14 April 2016
0 Comments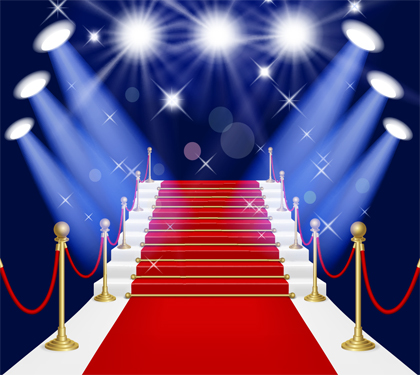 Client experience is at the center of every successful organization. Creating a memorable experience for clients where they feel heard, valued, and respected creates an environment where you don't just keep the current clients happy, you turn them into ambassadors who can't wait to share their positive experience with everyone they know. That's important, because with today's technology and social media options, our client's voice is louder than it ever has been in years past. In an age of automation and technology quality interactions are a powerful option for differentiating yourself from the competition.
Customer service matters to our clients so much that
86% of them will actually pay more
for a better customer service experience. On the flip side, there is an increasing cost associated with poor client interaction. In fact recent studies report that
89% of customers quit doing business
with an organization based on a negative customer service experience. Additionally, although an average of 9 clients will tell others about good experiences, and we can count on an average of
16 people to share their poor experiences
.
As an Account Manager with over thirty years of experience, I've learned a few things about rolling out the red carpet for clients and creating the kind of celebrity experience that will create a buzz and turn your clients into your number fans.
Make Clients feel Special
Clients want a single point of contact who they know is just a phone call or email away. At Justifacts we have found that having a dedicated Account Manager or representative helps to personalize the background screening process. Clients don't want just anyone to answer the phone, they want someone who knows them, understands their needs and can help to deliver solutions. No client wants to hear that disingenuous automated voice telling them, "
Your call is important to us. Please continue to hold.
"
Give the Best Experience Possible
This aspect your service is extremely important to the clients. Clients don't want cookie cutter service. When dealing with customers we need to listen to their needs and strive to create a unique and remarkable experience. Our clients want to know that their concerns are our concerns. We impress clients when we show that we aren't afraid to think outside the box and develop meaningful solutions that solve their problems. At Justifacts, we make sure our client know that we are available to help with any questions that they might have concerning their background screening searches.
Notifying the Clients with Updates
Being proactive in communicating with clients and providing notices of any changes or updates as they are happening helps to reassure clients that we respect their timelines and have the situation under control. Clients rely on us to pay attention to all the details, and discuss any changes that might benefit them with their ordering process, packages or issues that may come up. This lets the client know that they are important to us, and that we want to make their experience with us a pleasant and long lasting one.
Building Trust with the Clients
It is important to let our clients know that we want to build a trust with them and make sure they know we value our relationship. Justifacts' clients know that they can trust us to
consistently
provide the best background screening service that we can and we will always make sure that we give them the "
Star Treatment
" that they deserve.
Surround yourself with a great cast
Great customer service doesn't take a day off. No matter who a client talks to at your organization, the experience should always be the same. Every team member should be trained and provided with opportunities to develop their customer service skills. Remember it only takes one negative interaction for a valued client to begin looking elsewhere. Educate, encourage and incentivize employees to provide great service.
Building relationships with clients is crucial to an organization's stability and growth. When we treat our clients like stars, they reward us with loyalty and referrals. That's the kind of happy ending we can all appreciate.
Justifacts Announces the Launch of Justifacts Digital Support
Created on 24 March 2014
0 Comments
Justifacts Credential Verification, Inc., a fore-runner in the background screening industry, today announced that it has provided access to an enhanced Digital Support suite to all Justifacts clients. By accessing Justifacts Digital Support, clients now have additional support features to improve the background check customer service experience.
According to Senior Account Manager, Michael Jackson, "Customer service is at the forefront of our employment screening services. Providing additional features that our clients can use such as live chat with their dedicated Account Manager and access to an educational support knowledgebase allows our team to provide a more accurate employment search product with a reduced turnaround time", concluded Jackson.
Justifacts Digital Support has a variety of helpful features such as:
Informative Online Knowledgebase – This Knowledgebase is dedicated to answering a variety of common questions such as report retrieval, applicant questions/issues, screening report specifics, and much more.
Ticketing and Problem Escalation System – Both clients and Account Managers are able to create Tickets for fast resolutions to their account problems.
Live Chat Support – Has a variety of features such as direct chat responses from your Account Manager, client screen sharing for faster resolutions, satisfaction surveys, and more.
Direct Justiweb Integration – All clients have instant access to these support features when using our online system without the need for a separate login.
Centralized Support Hub – One location for all of your support needs!
Subscribe to our email list to be alerted of our next blog post:
The Digital Support system is the latest of many service expansions that Justifacts has developed over the past 18 months. In that time Justifacts has expanded from 7 ATS integrations to 20, formed additional
International Background Check
resources, and launched the Applicant Portal System. These expansions illustrate Justifacts' commitment to helping clients access superior background checks, in their preferred ATS format, with an unmatched level of customer service.
About Justifacts
Founded in 1982, Justifacts Credential Verification provides global
background check services
for our clients' pre-employment verifications. We are committed to providing a superior, cost-effective product that is efficient in turn-around time while maintaining an unmatched level of customer service in order to meet and exceed our clients' needs in their pre-employment screening and throughout their hiring process. Justifacts offers over 100 different screening searches such as
employment verifications
,
background checks
and degree verifications to organizations ranging from small businesses to Fortune 500 companies worldwide. To learn more, go to www.justifacts.com.
Customer Service in the Age of the Online Interface
Created on 06 March 2013
0 Comments
Imagine Peter Shankman's delight upon arriving after a long flight, only to be greeted at the airport with a steak from Morton's Steakhouse. Shankman could never have dreamed that his idle pre-flight tweet, in which he jokingly requested a Morton's steak upon touchdown, would lead to the presence of a tuxedo-clad Morton's employee at his arrival gate, with a mouth-watering dinner in tow.
Subscribe to our email list to be alerted of our next blog post:
You can read the details of this charming customer service story and others
here
.
Of course, we all know that customer service is not always this outstanding. Now more than ever, when more of our business takes place online than face-to-face, it can seem like providers are simply nowhere to be found when you need help.
In a recent article in Yahoo! Small Business Advisor, it is evident that any business's online interface is only as good as the people behind it. The statistics reported in this article, which can be found
here
, show that consumers rely on easy-to-use online systems. However, what these statistics reflect even more strongly is the reliance upon prompt, friendly, and effective customer service from real-live human beings.
Justifacts Customer Service
The consumers' top priorities reported in this article are the same priorities upon which Justifacts bases its customer service approach. Here are three main branches of our customer service strategy:
1. Quick Resolution to the Problem
We know that your time is limited, and that you cannot be wasting it waiting for a response or solution from us. When you call or email Justifacts, your point of contact responds to your call or email promptly to address the question or issue at hand. If we need to consult with colleagues here at our office, this is done right away, and we stress the urgency involved in your request for information or assistance.
2. Point of Contact Who is Familiar with You and Your Needs
When you contact Justifacts, your call or email is not herded into a general customer service corral of requests, to be answered by an anonymous customer service representative with no knowledge of or stake in your company's specific priorities. Rather, you are able to contact your company's dedicated account manager. This is one human being who is your consistent point of contact. You know his or her name, and he or she knows yours. You have dialogues about your business's needs and challenges, and your account manager's objective is to collaborate with you to successfully meet those challenges.
3. Tiered Hierarchy of Customer Service
Because Justifacts operates on a team-based system, you can be sure that there will always be someone available to answer your questions and address any concerns. If your dedicated account manager is in a meeting or on the phone, you can speak to the assistant account manager, who is capable of assisting you with whatever you need. Many teams at Justifacts have multiple assistants, in order to maximize our ability to assist clients quickly and effectively. Your sales manager is another key player in the team-based framework upon which Justifacts relies. With several individuals eager to respond to any need you have, you can be sure that all questions and issues will be addressed promptly.
If we could, we'd even bring you a steak at the airport!
Learn more about Justifacts'
Unmatched Customer Service
.