Category: Background Screening
Delaware to Ban Salary History Questions in December 2017
Created on 29 June 2017
0 Comments
Special Announcement to all Delaware employers :
The State of Delaware passed a law (House Substitute 1 for House Bill 1) amending Title 19 of the Delaware Code. This bill prohibits employers from seeking for, or asking from job applicants, their wage history.  The Governor of Delaware signed the law on 06/14/17 and it will be effective  on 12/14/2017.
Among other things, the law makes the following an unlawful practice:
For an employer or prospective employer to seek the compensation history of an applicant or employee from the applicant or employee; or a current or former employer of the applicant or employee.
Nothing in this section prohibits an employer or an employer's agent from seeking the applicant's compensation history after an offer of employment with terms of compensation has been extended to the applicant and accepted, for the sole purpose of confirming the applicant's compensation history.
This law will require a review of the hiring process in place, including any documentation or forms that all applicants must complete, and may require changes to that process.
Justifacts recommends that you consult with your legal department to determine what changes, if any, need to be made to your hiring process in order to comply with this law.
The complete text of the legislation can be found here:
http://legis.delaware.gov/BillDetail?legislationId=25664
It is important to note that Justifacts is providing this information as a service to our clients. None of the information contained herein should be construed as legal advice, nor is Justifacts engaged to provide legal advice. Although we go to great lengths to make sure our information is accurate and useful, we recommend you consult your attorney or legal department if you want assurance that our information, and your interpretation of it, is appropriate to your particular situation.
34 Years Strong; and Not Going Anywhere
Created on 04 May 2016
0 Comments
By Jeanette Spofford, Founder & President
Justifacts Credential Verification, Inc.
You have probably noticed that there are a lot of changes taking place in the background screening industry. And you may be concerned that the background screening provider that you are using may be acquired by a larger company. At a recent conference, many of the Human Resource Managers who stopped by our booth expressed concerns over an acquisition that they had recently experienced.
Unfortunately, many of the recent acquisitions in our industry have resulted in significant changes in the background screening process including calls centers being off-shored and customer service centers being slow to respond. Companies who enjoyed the benefits of a dedicated account manager are forced to call into a customer service line and overall the quality of services offered suffers. Unfortunately, those clients are locked into contracts that they can't get out of and they are forced to adapt to the new process.
As the President of Justifacts, I am writing to assure both our current clients along with company's who are looking for a new background screening provider, that Justifacts isn't a candidate for acquisition.
The companies that Justifacts works with can rest assured knowing that our commitment to our clients is on-going. Justifacts is 34 years strong; and we are not going anywhere.
Giving Clients the Star Treatment, the Importance of Customer Service in the Background Screening Process
Created on 14 April 2016
0 Comments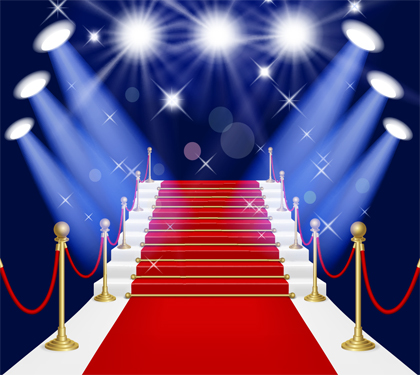 Client experience is at the center of every successful organization. Creating a memorable experience for clients where they feel heard, valued, and respected creates an environment where you don't just keep the current clients happy, you turn them into ambassadors who can't wait to share their positive experience with everyone they know. That's important, because with today's technology and social media options, our client's voice is louder than it ever has been in years past. In an age of automation and technology quality interactions are a powerful option for differentiating yourself from the competition.
Customer service matters to our clients so much that
86% of them will actually pay more
for a better customer service experience. On the flip side, there is an increasing cost associated with poor client interaction. In fact recent studies report that
89% of customers quit doing business
with an organization based on a negative customer service experience. Additionally, although an average of 9 clients will tell others about good experiences, and we can count on an average of
16 people to share their poor experiences
.
As an Account Manager with over thirty years of experience, I've learned a few things about rolling out the red carpet for clients and creating the kind of celebrity experience that will create a buzz and turn your clients into your number fans.
Make Clients feel Special
Clients want a single point of contact who they know is just a phone call or email away. At Justifacts we have found that having a dedicated Account Manager or representative helps to personalize the background screening process. Clients don't want just anyone to answer the phone, they want someone who knows them, understands their needs and can help to deliver solutions. No client wants to hear that disingenuous automated voice telling them, "
Your call is important to us. Please continue to hold.
"
Give the Best Experience Possible
This aspect your service is extremely important to the clients. Clients don't want cookie cutter service. When dealing with customers we need to listen to their needs and strive to create a unique and remarkable experience. Our clients want to know that their concerns are our concerns. We impress clients when we show that we aren't afraid to think outside the box and develop meaningful solutions that solve their problems. At Justifacts, we make sure our client know that we are available to help with any questions that they might have concerning their background screening searches.
Notifying the Clients with Updates
Being proactive in communicating with clients and providing notices of any changes or updates as they are happening helps to reassure clients that we respect their timelines and have the situation under control. Clients rely on us to pay attention to all the details, and discuss any changes that might benefit them with their ordering process, packages or issues that may come up. This lets the client know that they are important to us, and that we want to make their experience with us a pleasant and long lasting one.
Building Trust with the Clients
It is important to let our clients know that we want to build a trust with them and make sure they know we value our relationship. Justifacts' clients know that they can trust us to
consistently
provide the best background screening service that we can and we will always make sure that we give them the "
Star Treatment
" that they deserve.
Surround yourself with a great cast
Great customer service doesn't take a day off. No matter who a client talks to at your organization, the experience should always be the same. Every team member should be trained and provided with opportunities to develop their customer service skills. Remember it only takes one negative interaction for a valued client to begin looking elsewhere. Educate, encourage and incentivize employees to provide great service.
Building relationships with clients is crucial to an organization's stability and growth. When we treat our clients like stars, they reward us with loyalty and referrals. That's the kind of happy ending we can all appreciate.