Category: Applicants
Job Applicants Say the Darndest Things
Created on 29 June 2016
0 Comments
Time is of the essence when performing credential verifications. However, there are occasions when the flow of information is not quite as smooth as we would like. Background check delays are frustrating to employers and applicants which can cause time to seem to stand still. Many times, these delays are unavoidable, but there are times when a little help from an applicant or respondent can go a long way.
Listed below are true incidents, provided by Justifacts' Verification Specialists that shine some light into our world of the background screening process. Enjoy!!
Meet the family
Applicants sometimes like to 'delegate' the responsibility to others for providing information necessary to complete their background check. Because of privacy issues and in order to get the most accurate information, Justifacts' Verification Specialists require that the actual candidate provide his/her own personal information. It helps a great deal if applicants are prepared with information about their past experience and have certain relevant information on hand.
Confirmation of a degree: Grandma says. . .
A verification specialist needed additional information for a degree confirmation and contacted the applicant. When the Verification Specialist asked for the name of the school where the applicant graduated, the conversation was as follows:
Applicant: "Grandma, what was the name of that place you put me in so I could graduate?"
Grandma couldn't remember.
Verification Specialist: "What about the graduation year?"
Applicant: "Grandma, what year did I get out of that program?"
Grandma couldn't remember.
Applicant: "Well, I'm going to have to call you back. Grandma doesn't know anything."
Mom knows best. . .
A Verification Specialist needed to get an applicant's social security number and graduation date to assist in a verification. The applicant responded, "I don't have that information, can I have my mom call you back?
How about my uncle, aunt, cousin, Mom. . .
A Verification Specialist was having some difficulty obtaining a Professional Reference to complete an applicant's background check. He informed the applicant that we are not permitted to take relatives as a reference. The applicant asked if his ex-wife could give a reference. After turning down that request, the applicant asked the Verification Specialist to add his brother. After a speechless moment or two the Verification Specialist explained the non-relative policy again. The applicant responded by suggesting his mother as a reference.
Honesty is the best policy
When it comes to applying for a job, it's natural to want to paint yourself in the best light and possibly even "fluff up" your credentials a bit. However, sometimes applicant's can take that a little too far, and a background check is going to bring that information to light. The best way to impress your future employer is to provide accurate information and to be as upfront as possible if a mistake has been made on your application.
Did I Say That?
An applicant indicated he graduated from a four year university but nothing was found so the Verification Specialist called for additional information. When asked the year of graduation, the response was, "Oh, did I say that I graduated? I did not graduate. I did not understand the online application." When asked specifics about high school, the response was, "Oh, did I say that I graduated from high school because I didn't." When asked about completing a GED or other vocational program, the response was the same. To top it off the applicant inquired, "So, do you think this will affect me getting the job?"
Location, Location, Location…
Verification Specialists may work out of a central office in the United States (or at least Justifacts Verification Specialist are in the United States!), but we perform background verifications all over the world. Sometimes applicants and respondents make the assumption that we are located in their hometown. It really helps when an applicant provides address, city, state, working telephone number, and email address of a previous employer.
Likewise, because we are partnering with potential employers, it is unlikely Verification Specialist have personally met the applicant on whom we are performing the background check. As an applicant, one thing you can really do to help speed up the background screening process is to contact your references, remind them of who you are and let them know that a Verification Specialist will be contacting them soon.
It's right past the place that used to be a Pizza Shop…
An applicant worked at a popular fast food restaurant but provided only a city and state for contact information. When contacted, the applicant proceeded to give the Verification Specialist directions to the restaurant. The Verification Specialist explained that she was calling from Pittsburgh and was unfamiliar with where these landmarks were located. There was a pause, and then this question: "Well, if you are calling from Pittsburgh, how did you know I was working at that restaurant?"
Can you describe him to me?
A Verification Specialist called a reference who could not remember the applicant. After mulling it over for several minutes, she was asked, "Can you tell me what this person looks like – that may help jog my memory."
Pictures are not worth a thousand words
We live in an age of amazing technology. There are apps to make us look younger and programs that will create any document that you can imagine and make it look as realistic as the official document. We know that it can be frustrating when a verification is difficult to obtain. It is easy to understand the temptation to just want to send in a copy of your diploma, an old pay stub or a photograph to help verify your credentials.
Unfortunately because of the risk of falsification, at Justifacts we cannot accept these documents in lieu of actual verifications. Justifacts is only able include information in our reports that has been verified by a recognized third party.
A Verification Specialist was having trouble verifying an applicant's employment because the company had gone out of business. She emailed the applicant to ask if it was possible to provide a former supervisor's telephone number or if there was a corporate location we could reach out to. He was not able to provide that information; however, in his response he did attach a picture of himself in his work uniform.
On another occasion, a Verification Specialist was attempting to confirm an applicant's degree. The university had no record of the applicant obtaining a degree. The Verification Specialist contacted the applicant to see if she may have graduated under a maiden name, or if there was any other information that would help with locating the records. The applicant was not able to provide any additional information, but she did attach a picture of herself in a cap and gown.
Help us to help you
At Justifacts we are relentless in our quest to confirm your information. We view difficult verifications as a personal challenge and we will do everything in our power to provide quality information to prospective employers. Oftentimes our clients will give us permission to reach out to applicants to assist in our efforts. On occasion, we catch applicants off guard and certain 'defensive reflexes" are the result.
Is this legal?
A Verification Specialist needed to reach out to an applicant to get the names of some professional references. The applicant became agitated and asked, "Are background checks even legal anymore?"
Yes, background checks are legal. Rest assured, there are state and federal laws that help to give guidance to employers and background screening agencies. These laws also serve to protect applicants. In accordance with the Fair Credit Reporting Act (FCRA), applicants must be provided with a disclosure and authorization as well as a Summary of Rights prior to the background screening process. Upon completion of a background check, applicants are able to dispute any misinformation through a pre-adverse process and must be issued an adverse action letter if negative information found in a background check prevented them from being hired for a position. Applicants may feel that their privacy is being invaded, but must be aware that background checks are a common practice for a variety of industries.
Take me off your list. .
A Verification Specialist reached out to an applicant to obtain some information needed for his background check and, without missing a beat, he said, "Please take me off your call list" and hung up on her.
Please know, Justifacts is doing our best to paint the most accurate picture of applicants for our clients and there are times when we need clarification to verify information that was provided on an application. Responding to our phone calls only helps shorten the hiring process.
The onboarding experience can be stressful for both clients and their candidates. Justifacts strives to provide the most positive candidate experience for our clients. So the next time you receive a call from Justifacts, be sure answer the phone and be truthful. It's only to your benefit!
Reading between the Lies: Protecting Your Organization from Resume Fraud
Created on 31 March 2015
0 Comments
Whether you call it personal marketing, harmless exaggeration, or innocent inflations, many candidates have a tendency to stretch the truth a bit when the time comes to fill out a job application. It is natural to puff oneself up a bit when looking for a job. We all want to present ourselves in the best light after all. Unfortunately, there are candidates who cross the line from professional showboating to a deliberate misrepresentation of their credentials. Understanding how to spot these unscrupulous employees can save your organization's time, money and reputation.
Do you know who you're hiring?
When looking for proof of the damage that deceptive employees can cause, we need look no further than the evening news. The recent Brian William's scandal exposed how one person can bring shame on an entire organization. The resounding question was not why did Brian William's lie about riding in a helicopter that was forced down after being hit by an RPG, but why didn't NBS News perform its due diligence in uncovering those lies?
Subscribe to our email list to be alerted of our next blog post:
Other examples of famous fibbers include:
Steve Masiello, former Manhattan College basketball coach
Job details
In 2014 Masiello accepted the office to become the new head coach for the University of South Florida's Men's Basketball team. A contract was reportedly for 5 years and worth more than $1,000,000 per season.
What did he lie about?
Masiello stated that he was a Kentucky graduate on his resume. Masiello attended Kentucky from 1997 to 2000, but did not complete his undergraduate degree.
Scott Thompson, former Chief Executive Officer of Yahoo!
Job details
In January of 2012 Thompson was hired as the CEO of Yahoo! Prior to his position at Yahoo!, Thompson held titles such as Senior Vice President, Chief Technology Officer and President within eBay from 2005 – 2012.
What did he lie about?
Thompson stated that he graduated from Stonehill College with degrees in both accounting and computer science. Stonehill College verified that Thompson was granted a B.S.B.A degree in Accounting, but not for computer science. After the facts of the investigation where finalized, Yahoo! Announced on May 13th 2012 that Thompson would be replaced as CEO. His tenure only lasted 130 days.
Laura Callahan, former Senior Director at the United State Department of Homeland Security
Job details
In 1999, Callahan was appointed Deputy CIO of the U.S. Department of Labor. During her tenure Callahan was responsible for the Department's $420,000,000 IT budget, was elected President of the Association for Federal Information Resources Management.
What did she lie about?
Callahan stated that she received a Bachelors, Masters, and Doctorate degree from Hamilton University. A now closed
diploma mill
, Hamilton University issued degrees based on "life experiences" after completing a questionnaire and providing payment. Reports surfaced in 2003 that Callahan received her qualifications from Hamilton University and was placed on paid administrative leave until June 2003. Callahan resigned from her position at the U.S. Department of Labor on in March of 2014.
How to protect your organization:
Uncovering applicant's falsehoods can be a daunting responsibility. Individuals have unprecedented access to diploma mills and dishonest online "resume verification services". However, given statistics such as 45% of all resumes contain at least one major fabrication (SHRM) and 70% of all business shrinkage is linked to employee theft, (New York Times) resume fraud is certainly not an issue we can choose to ignore.
Here are a few tips for helping hiring managers "read between the lies"
Make sure that when completing an education verification you take the measures necessary to verify the educational institution's accreditation
Ask if your applicant graduated. A common embellishment on job applications is to list a school attended, but not necessarily graduated from. Similarly, another example of embellishment would be when an applicant lists a prestigious school on a resume in order to mislead an employer into believing that he/she attended that school, when in fact he/she merely completed a workshop or seminar.
Take the required steps to validate that you are calling a legitimate business. Don't just call the number the applicant provided. By taking a few minutes to do some online research you can verify that you are calling the correct organization.
Check the dates. Use caution if an applicant lists year only employment dates for example, from 2012-2013. Using this example, it appears that the applicant has worked for one year; however what if the dates were 12/2012 to 1/2013? Big difference.
Use extreme caution when accepting diplomas or paystubs supplied by applicants. With the technology available today, applicants are able to produce some very realistic documents. Always re-verify these documents with the originating source.
In the wise words of Homer Simpson, "It takes two to lie. One to lie and one to listen". Partnering with a quality background check provider helps to ensure that you hear your applicant's
whole story
.
How do you tell when an applicant is lying? Just look at their neck!
Created on 27 May 2014
0 Comments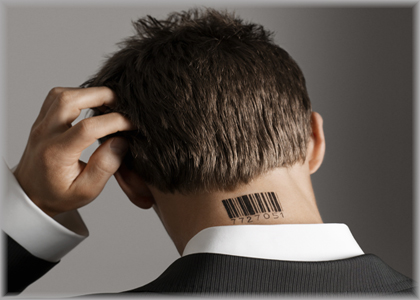 I recently stumbled upon an article that I had to share with my hiring manager friends. The technology described in this article could completely revolutionize an employer's ability to discern trustworthy, reliable candidates instantly without the hassle of background checks. Curious?
Apparently the folks at Google have patented a "lie detecting throat tattoo" (yes, really, check it out here:
Google patents lie-detecting throat tattoo
)
With a mere glance at your applicant's neck you will have all the information you need to know in regards to their integrity.
You're welcome.
Subscribe to our email list to be alerted of our next blog post:
O.K., maybe there could be a few potential glitches with this method. However, with 45% of all resumes containing at least one major fabrication (Society for Human Resource Management) employers do need methods to discern whether a candidate is being dishonest. Luckily, Justifacts does provide several options to help ensure that you have the accurate information you need to make the best hiring decisions.
One Source for Higher Education Pre-Employment Solutions:
Past Employment Verifications – These searches help to uncover information about a candidate's dates of employment, job title, salary, and reason for leaving (yes, 11% of candidates are lying about that too). Justifacts also provides our client's the option to customize job performance questions based on what qualities are most important to their organization.
Education Verification – In a competitive job market, applicants can be tempted to exaggerate or outright lie about degrees they may have received. Applicants may even rely on "diploma mills" in an attempt to deceive employers about their qualifications (Common Signs that Your Candidate's Diploma is Fake) An Education Verification Search helps confirm that the degree claimed is accurate.
Criminal Record Checks – It is probably not surprising that applicants tend to not be very forthcoming about their prior criminal history. Employers must bear the burden of ensuring a safe workplace for their employees and customers. Due diligence requires knowing your employee's criminal past and understanding how it may affect his/her job description. Pairing a Criminal Record Search with Justifacts' Address Verification Service not only validates the address information that has already been obtained, but it often uncovers additional addresses and names that need to be checked for possible criminal activity.
Drug Testing – Drug abusers can go to great lengths to try to conceal their addiction. With drug abusers having decreased productivity and increased healthcare expenses, hiring an individual with a drug addiction can be a costly mistake.
When looking for a person that is
honestly
the best fit for your organization, a comprehensive background search is always going to be your best bet.
At least until the tattoo idea takes off…
It is important to note that Justifacts is providing this information as a service to our clients. None of the information contained herein should be construed as legal advice, nor is Justifacts engaged to provide legal advice. Although we go to great lengths to make sure our information is accurate and useful, we recommend you consult your attorney or legal department if you want assurance that our information, and your interpretation of it, is appropriate to your particular situation.
8 Misconceptions about Background Checks
Created on 14 February 2014
2 Comments
I recently shared an elevator ride with what appeared to be a father and son, where I overheard the following conversation:
Father," How did your interview go?"
Son, "It seemed like everything went fine"
Father, "You sound a little unsure"
Son," Well, they're running a background check, and you know I had that trouble awhile back. It seems like places are looking for reasons not to hire you these days."
This conversation made me reflect on other conversations with applicants over the years and some of the misconceptions that tend to float around about background checks and how they are used. It seems that applicants are putting themselves through a lot of unnecessary worry over the background screening process. So, for the guy in the elevator and all the other stressed out candidates, this blog is for you.
Subscribe to our email list to be alerted of our next blog post:
Misconception #1- Employers are looking for reasons not to hire me.
Truth
: Background checks are an investment that employers choose to make on the candidates they are the most interested in hiring. If an employer has made the decision to run a background check on you, it is a very good indicator they are seriously considering extending a job offer to you. Unfortunately, according to studies, nearly half of all resumes contain a major fabrication and one out every six crimes occurs in the workplace. Employers rely on background checks to validate your credentials, protect their brand, and ensure a safer workplace. Can you blame them?
Misconception #2- If I have a Criminal Record I can't get a job.
Truth:
The U.S. Equal Employment Opportunity Commission (EEOC) has passed guidelines that prohibit employers from disqualifying an applicant purely because he/she has a criminal record. Employers may only hold your record against you if that record directly relates to the job you are applying for. For instance, having a DUI may not disqualify you from an office job, but would be a huge problem if you are applying to drive a school bus. The truth is that there are many factors that companies take into account when an applicant has a criminal history, such as: internal company policies, the seriousness of the offense, how long ago the offense occurred, etc.
Misconception #3- It can hurt my credit if a background screening company does an employment credit search.
Truth:
An employment credit check is not the same as a credit check a lender might run and will NOT negatively affect your credit score. Employers will often run credit checks on employees whose job descriptions require managing that organization's money or financially advising their clients. A company may feel that if you are not able to manage your own finances, they don't want to give you the opportunity to handle theirs. A credit check can also provide an employer with information that corroborates your identity, age, employer and residence. Additionally, a credit report compares your name to the Office of Foreign Asset Control (OFAC) list of Specially Designated Nationals (SDN).
Misconception #4- Background screening puts my private information at risk.
Truth:
Applicants can rest assured that Justifacts will never share their private information. Justifacts has a strict privacy policy in place to protect all of your personally identifiable information (PII). Furthermore,
Justifacts is a member of the Concerned CRAs
, a group that is committed to keeping your PII in the United States where it will be protected by state and federal laws.
Misconception #5- If I was a temp I should list the company where I worked at rather than the temp agency I worked for.
Truth:
Applicants who have worked as temps have a tendency to write down the organization where they worked rather than the temp agency that they worked for when listing past employers on their application or resume. After all, you want the hiring manager to understand you have experience in a given field. Unfortunately, this can lead to confusion when a background screening agency attempts to confirm that past employment. The HR Department of the company where you temped at will not have a record of your employment, and may not be able to confirm your information. If you do not include the fact that you worked as a temp, you may not get credit for your past experience, or worse, it may appear that you have misrepresented yourself.
Misconception #6- I have to lie to cover up the problems in my past or I won't get the job.
Truth:
Honesty really is the best policy. If there are problems in your past, it can be very tempting to "forget" to list a county where you have a criminal record, or not mention a record that you "think" was expunged. This can be a risky strategy. Many employers run Address Verification Searches that match an individual's social security number to any names or addresses associated with that number. This helps direct employers as to where criminal record searches should be ordered and what names should be searched. If negative information exists in your past, it is much better to be forthright and have the opportunity to explain the situation from your point of view rather than appear as dishonest. If you can admit your mistakes and provide your hiring manager with concrete examples of how you have worked to improve yourself, you stand a good chance of still landing the job.
Misconception #7- Every background search is the same, so every application, hiring process, and background check will be the same.
Truth:
Employers vary greatly in their needs and their background screening policy will certainly reflect that. There are a wide variety of background screening options available to employers and background checks can be as simple or comprehensive as an employer desires. Information contained in a background check can vary based on the particular searches an organization chooses to order.
Misconception #8- As an applicant there is nothing I can do to speed up the process.
Truth:
As an applicant there are ways you can help speed up the background check process. Double check the information on your application, making sure that it is detailed and accurate. Contact your references so that they are aware and prepared for the fact that someone may be contacting them in the near future. If your future employer chooses, you may also be asked to submit your information by means of an online process, such as Justifacts'
Applicant Portal
system. The Applicant Portal method will help you to quickly and securely enter all the information needed to process your background check. If using this method, your future employer will email you a request and you will need to complete the necessary information within 72 hours.
Finally, if the worst happens and you are denied employment because of information uncovered in a background check, you should be aware that you have certain rights. First, you will receive a pre-adverse action letter that will explain that you may not be hired due to something discovered in your background check. You should also receive a copy of your background check so that you can review it and look for any errouneous information. At this point you will have an opportunity to dispute the results of the background check and to ask for any erroneous information to be reinvestigated. In addition, if you have any other questions or concerns, toll free numbers will be provided so that a representative can assist you. After all the information has been brought to light, if the decision has been made not to extend a job offer, you will receive a final Adverse Action letter and an updated copy of your background check. Hopefully, having access to this information can help prepare and guide you as you continue your job search.
It is important to note that Justifacts is providing this information as a service. None of the information contained herein should be construed as legal advice, nor is Justifacts engaged to provide legal advice. Although we go to great lengths to make sure our information is accurate and useful, we recommend you consult your attorney or legal department if you want assurance that our information, and your interpretation of it, is appropriate to your particular situation.
Five facts that every applicant should know about Background Checks
Created on 07 January 2014
0 Comments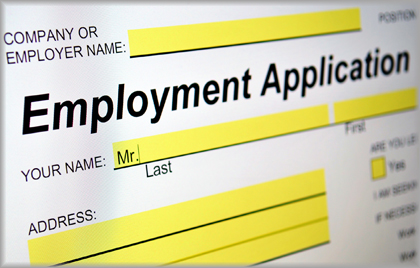 It's the perfect job at the perfect company. You polished up your resume, the interview went great, and it looks like the job is yours…pending a background check. Those words can cause a certain level of anxiety for an eager applicant. What are they looking for? What will people say about me? How long will this take?
Fortunately, there are ways that you as an applicant can help get you into that dream job faster.
1. Exact information is important.
You may be tempted to take a "rough guess" when listing previous employment experience. However, providing accurate dates of hire, specific responsibilities, and the correct name and phone number for pertinent references improves the ability of a background screener to quickly and accurately obtain information. This information helps to provide a hiring manager distinct insight into your abilities and strengths. The more a hiring manager knows, the more comfortable they will feel moving forward with the process.
Subscribe to our email list to be alerted of our next blog post:
2. Review your application for typos.
Mis-typing your exact legal name, date of birth, or length of time at a former workplace could negatively affect the results on a screening report. If any of this information is incorrect the entire background screening process may have to be redone, which may delay your ability to start working.
3. Contact your references.
As a courtesy, let your contacts know that they may be receiving a phone call in the next few days. This will help them prepare what they want to say. When references are aware that their name has been given, they are much more likely to answer or return phone calls to a background screener, thus improving the turnaround time on your background check. The information they give can help a hiring manager understand how your previous work responsibilities will be an asset to the position you are applying for.
4. Return your background screener's phone calls promptly.
There are instances when a background screener may need information only you can provide in order to complete your background check. It is tremendously helpful if you return phone calls in a timely manner.
5. Have patience.
We understand that time is important to everyone involved in the hiring process. All parties involved want to work as quickly and diligently as possible, but verifying some credentials can inevitably take longer than we would like. Whether it is a criminal record search that requires certain protocol, a reference that does not return phone calls, or school that is on break, delays can happen. Rest assured, Justifacts will be working to get accurate information to your hiring manager as quickly as possible.
You've worked hard and you have the skills. Providing the right information helps your background screener work for you so that in no time you can hear those magical words "You're hired!"